In my fifth year of high school I contributed to a course redesign by supplying an exemplar project.
In my senior year, the 'Intermediate' courses were being replaced with the new National 4 / 5 courses (equivalent to GCSE's). In this roll out, new materials and methodologies had to be designed. For Product design (now Design and Manufacture) this involved a research – oriented project for which I was asked to create an archetype to be used for demonstration purposes.
The brief was an introduction to research to inspire an interest in developing fields and technologies as well as an interest in research as a functional and recreational activity.
This is something I very much agree with and so was excited to participate in the creation of this new project.
At the time, Lockheed Martin was making headlines with their ambitious claim that they were five years away from achieving a sustainable fusion reactor. This was exactly the sort of thing the brief was indenting to look at.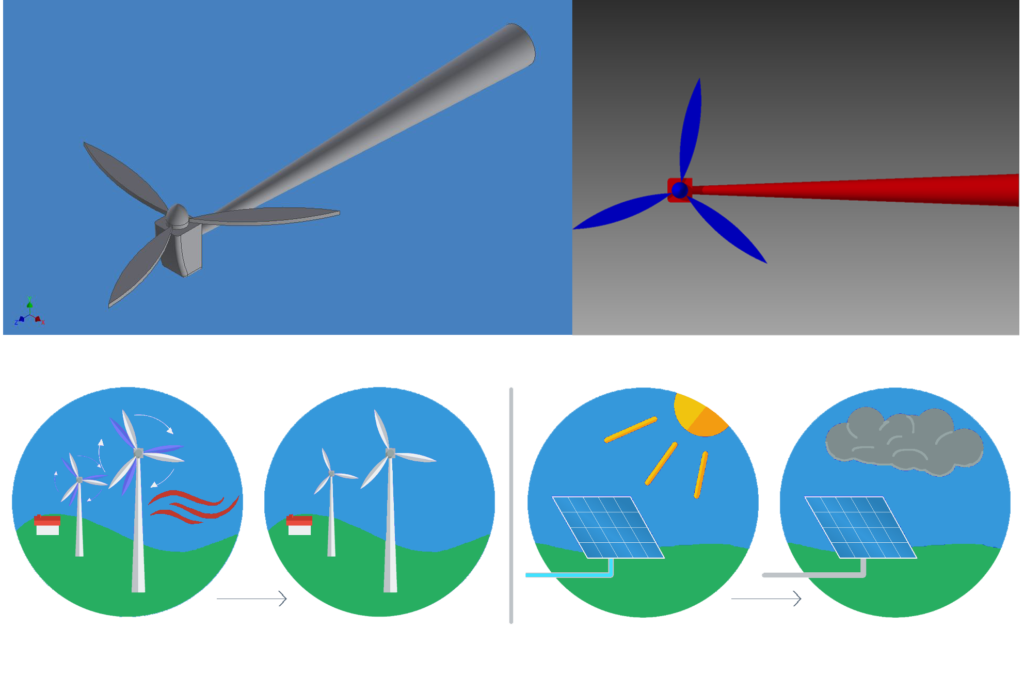 To visualise the research I utilised newly – learned ideas about graphic design, flat design and visual presentations.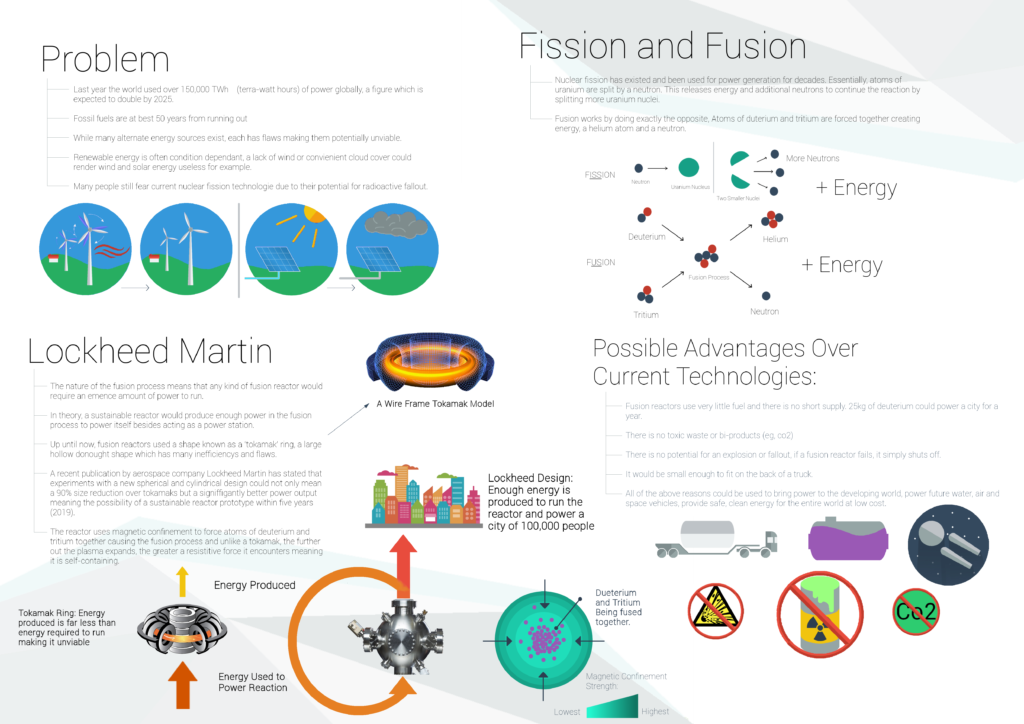 Utilising some previously devised archetypes and new techniques,this was the final design which was well accepted by the technical team for use in the project.